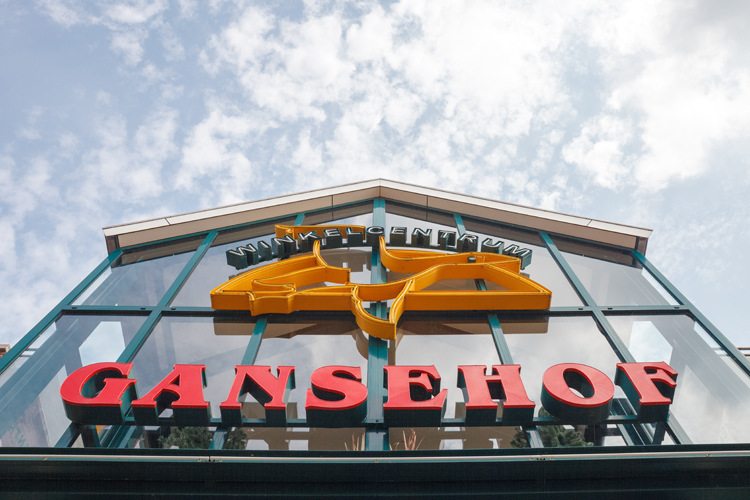 25-01-2022
KROONENBERG GROEP CONCLUDES NEW LEASES IN GANSEHOF IN COEVORDEN
Kroonenberg Groep has reached agreement with various tenants regarding long-term leases in the Gansehof shopping centre in Coevorden.
HEMA already had an outlet in Gansehof but has relocated within the shopping centre to a retail space at a nice high-profile location on the Friesestraat. The leased space measures approximately 960 m². HEMA is also going to implement its latest hospitality concept in this fully renovated store. The lease commenced in mid-September and the store opened to shoppers at the end of 2021.
A lease has been concluded with Xenos for a store with approximately 555 m² of floor space. The lease commenced on 1 January 2022 and the store is going to open at the beginning of 2022 after a short period of fitting-out work. With around 150 shops throughout the Netherlands, Xenos has been one of the country's most successful retail formats since 1973. Over the years, Xenos has grown into a chain of home goods, tableware and food shops that sell the best products and accessories at low prices.
Okay Fashion has concluded a long-term lease for approximately 225m² of retail space. The lease commenced on 1 January 2022 and the store is going to open this spring after a period of fitting-out work. Okay Fashion opened its first store more than 5 years ago. The chain now has 40 stores located primarily in the northern provinces of the Netherlands. At Okay Fashion, shoppers will find fashion brands such as Vila, Vero Moda, Only, Jacqueline de Yong, Jack & Jones and Only & Sons.
Lastly, a lengthy extension was agreed to the lease with gift store 'Het Ambacht', which is an existing tenant. 'Het Ambacht' is a charming gift store which sells a variety of home-made articles in addition to home accessories and fun gadgets. The home-made articles include artisan candles and greetings cards. Het Ambacht also organises daytime activities for people with a mental disability in collaboration with Cosis.
The Gansehof shopping centre leases are being arranged on the basis of collaboration between Kroonenberg Groep and Euverman Bedrijfsmakelaars, while the lease with Okay Fashion was the result of cooperation between Kroonenberg Groep and Uniek Makelaars.