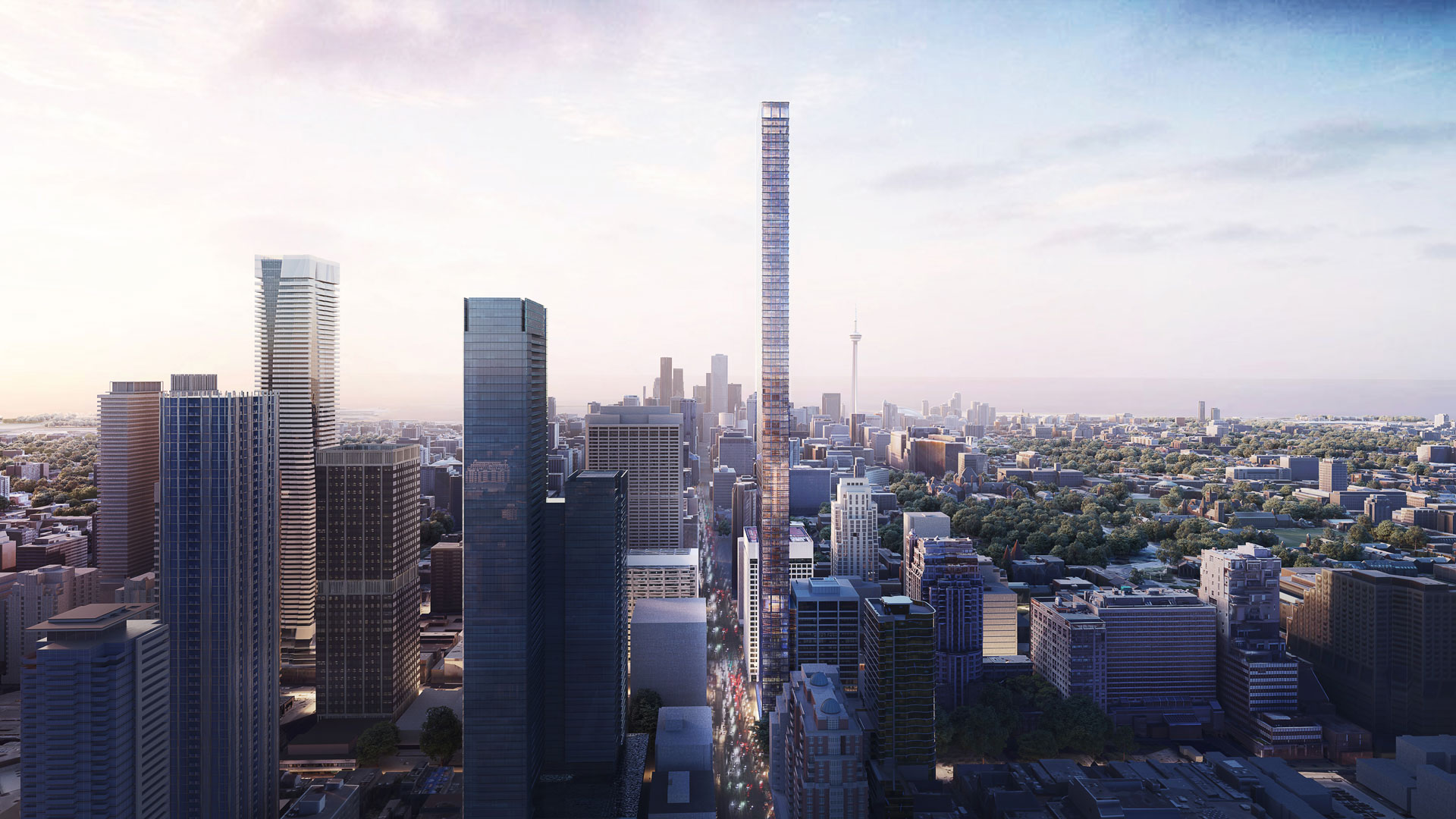 04-06-2020
BUILDING PERMIT REQUESTED FOR NEW LANDMARK IN TORONTO
Kroonenberg Groep and ProWinko have submitted a request for a building permit to the authorities in Toronto for a new piece of landmark architecture to be located in the centre of this Canadian city. The plan is to develop an 87-storey building at 1200 Bay Street.
Herzog & de Meuron, a Swiss architectural firm which had previously won the Pritzer Prize, will design the tower. Quadrangle, a Canadian architectural firm, will lend Herzog & de Meuron local assistance.
The design of this slender tower is characterised by having a facade running north to south which is three times the width of the one running from east to west. The building will be a steel structure encased in glass.
The first 15 floors are intended for office and retail use. Located above them will be 332 apartments distributed over 64 floors. These apartments will be equipped with floor-to-ceiling glass facades; an innovation includes windows that can be opened to admit fresh air.
The three floors on top of the building are being reserved for public facilities including a restaurant and an observation deck.
This is the first development project in Canada for Kroonenberg Groep. ProWinko, which has been active in Toronto since 2006 and also has offices in this city, will complete another of its projects this year: the Ace Hotel.
Kroonenberg Groep and ProWinko have owned the existing retail and office building at 1200 Bay Street since 2016.