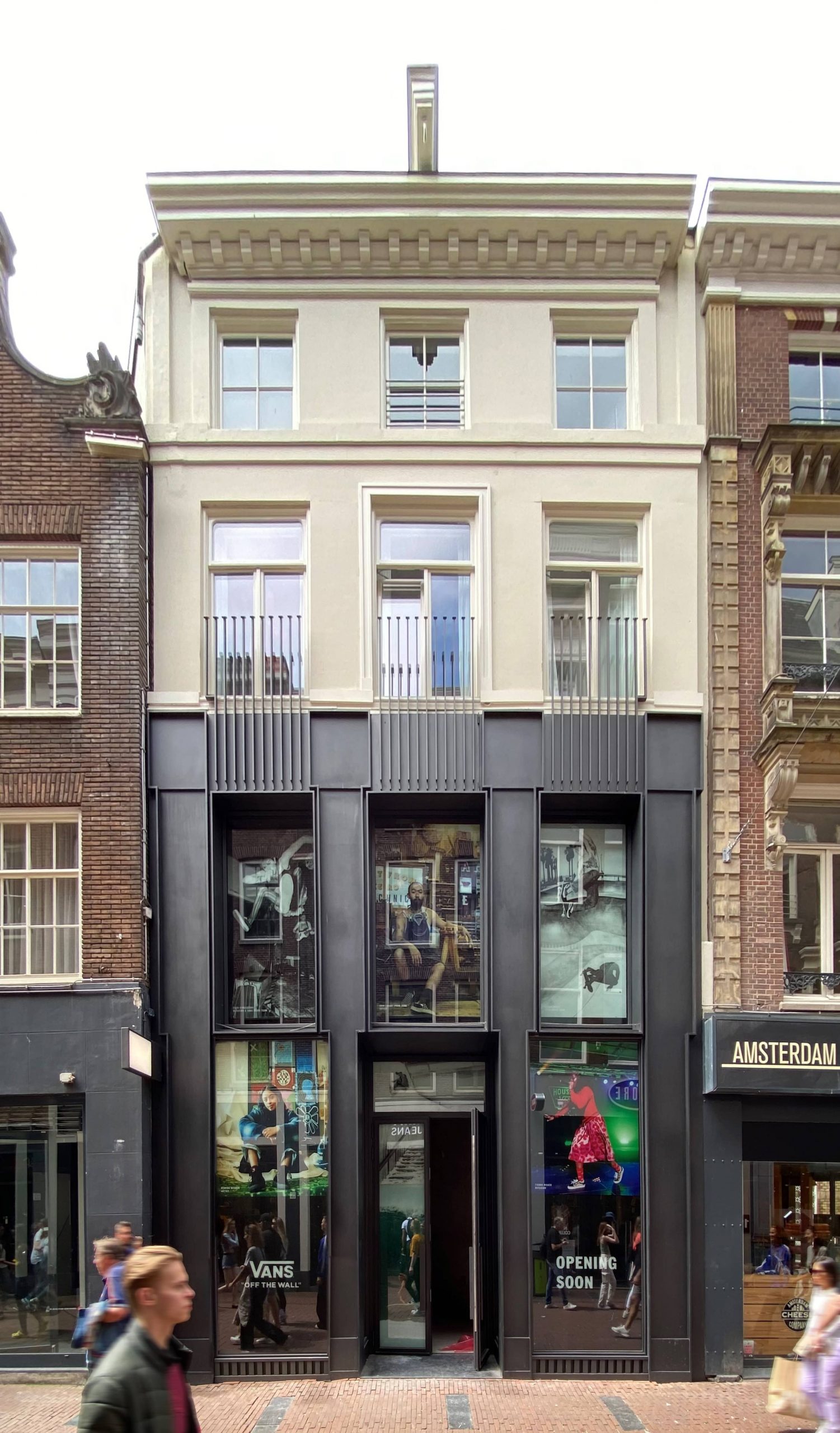 19-07-2022
VANS LEASES PROPERTY ON KALVERSTRAAT
Kroonenberg Groep has reached agreement with V.F. (J) Netherlands Services B.V. for a long-term lease for a branch of Vans at Kalverstraat 134 in Amsterdam. The leased property consists of a retail space of approx. 325 m², divided between the ground floor and mezzanine. Kroonenberg Groep recently carried out a thorough refurbishment of the premises based on a design by Winhov architects. This involved the restoration of the façade and the addition of 2 dwellings on the 1st floor.
Vans was established in 1966 and quickly became a popular brand among skaters in California. After that Vans sneakers became the footwear of choice for skaters throughout the United States and, not long after that, their popularity increased among the 'ordinary' public and the rest of the world. The Vans collection consists of various models which return each year and an ever-changing seasonal collection. The lease started on 1 June 2022 and the store will soon be opening its doors to the public.
Kroonenberg Groep received leasing advice in this instance from Kroese Paternotte. Vans was advised by CBRE.