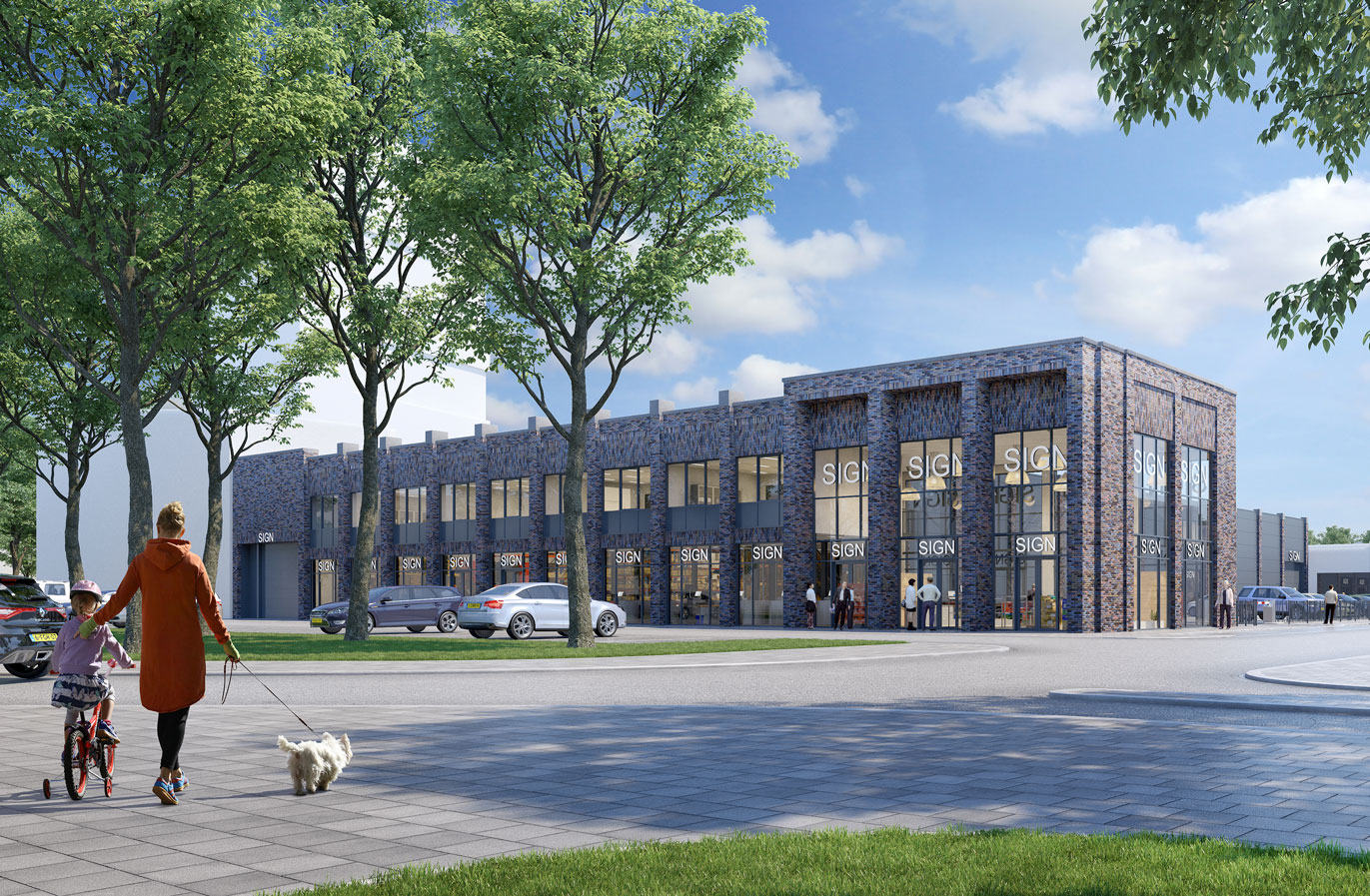 30-05-2022
PLAZA PADEL LEASES HEERDERWEG 146-148 IN MAASTRICHT
Kroonenberg Groep has reached agreement with Plaza Padel for a long-term lease agreement for the premises located at Heerderweg 146 – 148 in Maastricht. The lease relates to an imposing new industrial unit covering approximately 3,150 m².
The previous building at the above-mentioned location, which is located along the 'Groene Loper' regeneration area, was demolished and an entirely new industrial unit was constructed. The unit completely fulfils modern day requirements and, in terms of architecture, fits in perfectly with the new buildings in the Groene Loper area. The growing demand for padel centres throughout the Netherlands meant that agreement was quickly reached with Plaza Padel.
Plaza Padel is the place to be for padel enthusiasts. Given that padel is becoming more and more popular in the Netherlands, Plaza Padel is fulfilling a need for people to have fun, improve their health and enjoy a team sport. Plaza Padel Maastricht has 9 indoor padel courts, themed hospitality facilities, conference rooms and a padel shop.
The lease agreement starts at the beginning of June and Plaza Padel will open its doors to the public soon after that.