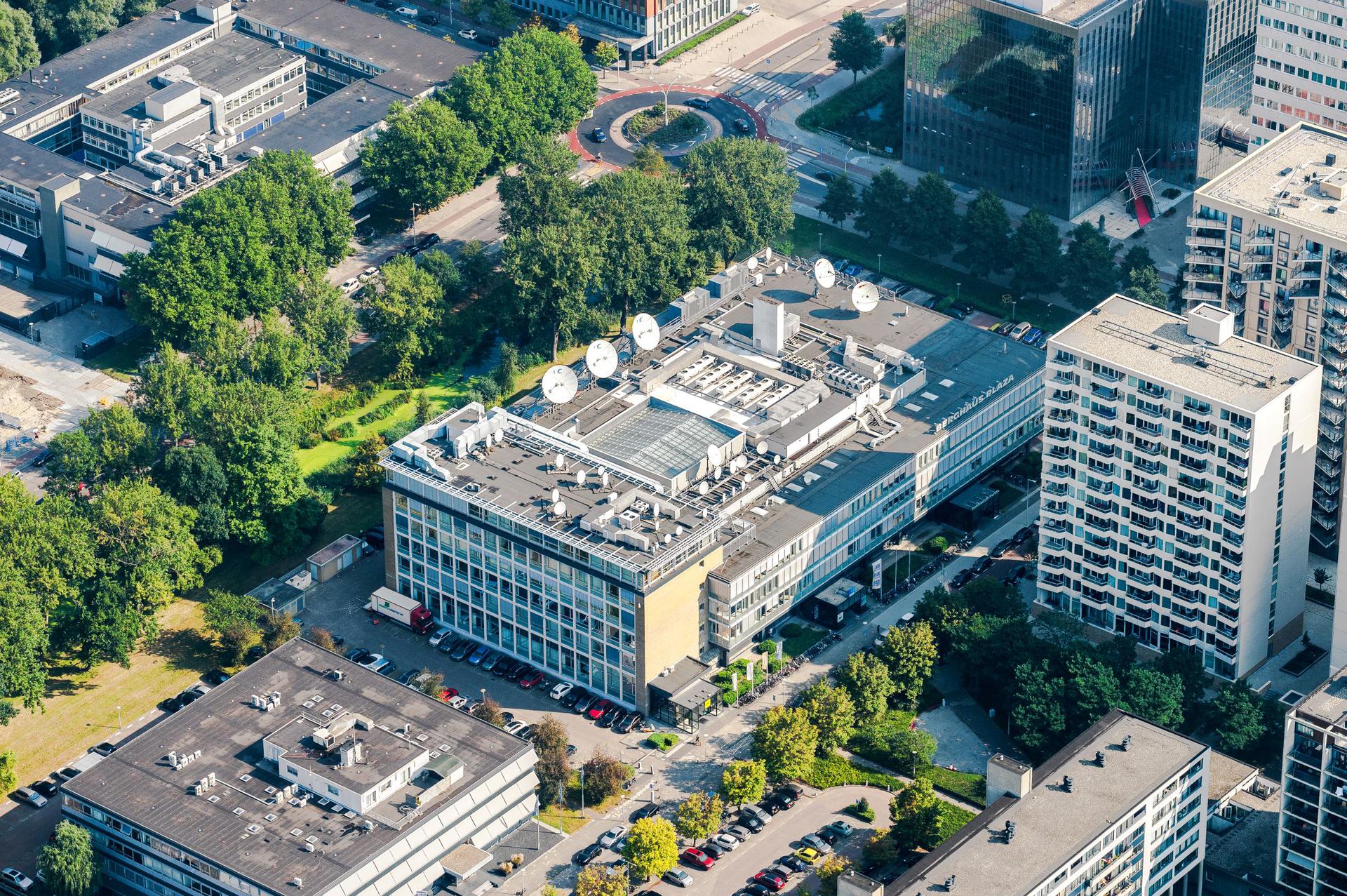 31-01-2020
KROONENBERG GROEP SELLS BERGHAUS PLAZA IN AMSTERDAM TO BOELENS DE GRUYTER
Property developer Boelens de Gruyter has acquired Berghaus Plaza, an office building in close proximity to the Amsterdam World Fashion Centre in Amsterdam-West, from Kroonenberg Groep. Boelens de Gruyter already owned The Fashion House and Modrôme, two office buildings adjacent to Berghaus Plaza. Now, the property developer will be creating a new residential area consisting of around 600 homes located on top of these three office buildings.
'We are pleased that acquiring Berghaus Plaza means we will be able to add around 600 urgently needed homes to Amsterdam's housing stock', says Maarten de Gruyter, Director, Boelens de Gruyter. The property developer acquired the office building together with its long-term partner and globally prominent property investor, Round Hill Capital.
A large part of these homes will be realised by building new homes on top of existing office buildings: we're creating a new residential area over an existing urban district', says Maarten de Gruyter. 'At the same time, we'll be making this area accessible and adding green space and facilities.'
The plan for this project includes connecting various parts of the area by means of bridges and also creating a public plaza. In addition, all the homes will be developed with sustainable features such as green roofs. KCAP Architects & Planners is responsible for the urban planning design. Architects are Heyligers Design + Projects and MVSA.
Lesley Bamberger, Managing Director of Kroonenberg Groep: 'We decided to sell Berghaus Plaza instead of developing it ourselves due to the complexity of this project and how long it would take to develop it. We thank Boelens de Gruyter for the pleasant cooperation so far and wish them much success.'
Photography: Studio de Nooyer