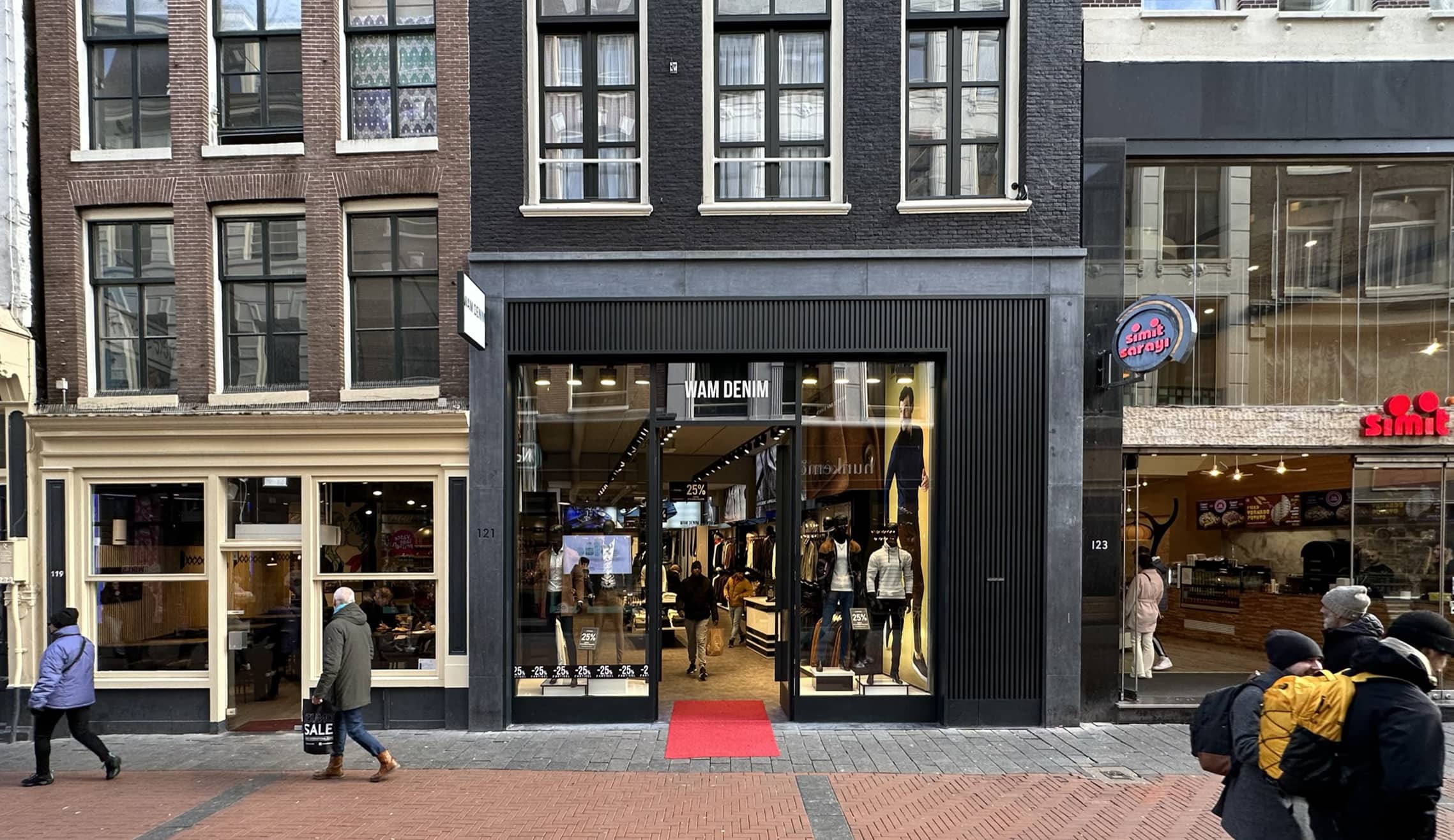 22-02-2023
WAM DENIM LEASES PROPERTY ON NIEUWENDIJK
Kroonenberg Groep has agreed a long-term lease with Wam Denim for a store located at Nieuwendijk 121 in Amsterdam. Kroonenberg Groep fully renovated the premises in anticipation of the lease. The lease relates to approximately 141 m² of retail space and 70m² of storage space.
Wam Denim is an international fashion retailer specialised in men's clothing which offers products via its online platform and which has more than 40 stores in Europe. The company started out as a small-scale family business in 2001. Since the beginning the goal was to create high-quality products at affordable prices.
Kroonenberg Groep received leasing advice in this instance from Kroese Paternotte and Cushman & Wakefield. The lease commenced on 1 February 2023. The store recently opened its doors.