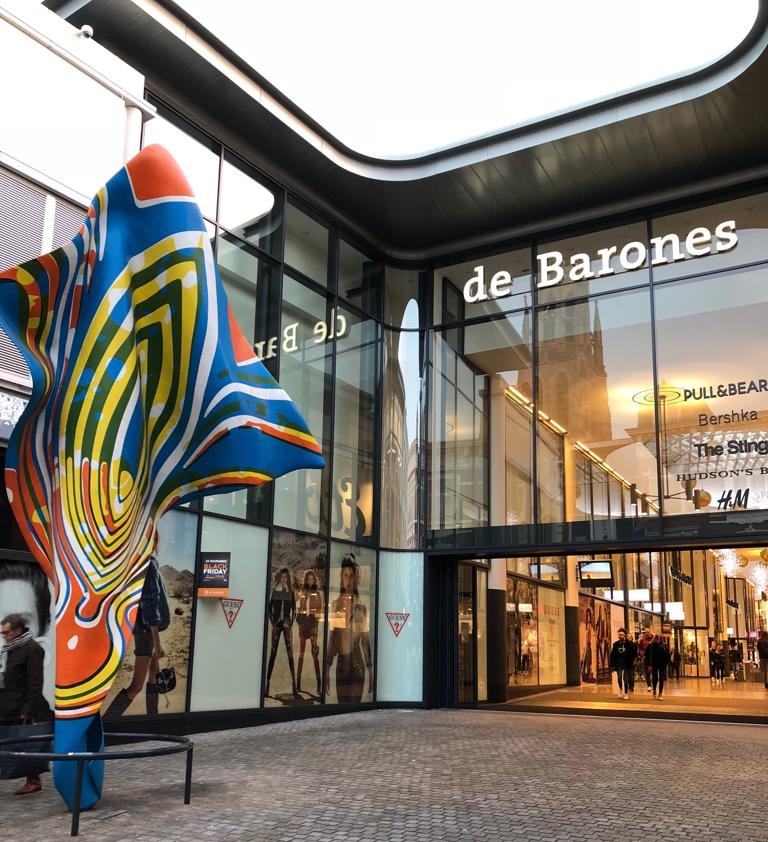 20-11-2018
GUESS LEASES PROPERTY IN DE BARONES
Kroonenberg Groep has reached an agreement with Guess for a long-term lease in de Barones in Breda. The lease involves a location providing around approx. 250 m² of retail space in the shopping centre's entrance area on Lange Brufstraat.
GUESS has been one of the world's leading denim brands for more than 30 years. Not only are its jeans of excellent quality but its jewellery and watches are also popular items and are kept up to date every year.
The lease will become effective on 1 November. Following a short installation period, the shop will open in mid-December. This transaction means that de Barones is fully occupied.
KroesePaternotte & Kokelenberg & Ouwehand are advising Kroonenberg Groep with regard to the leasing of properties in de Barones.