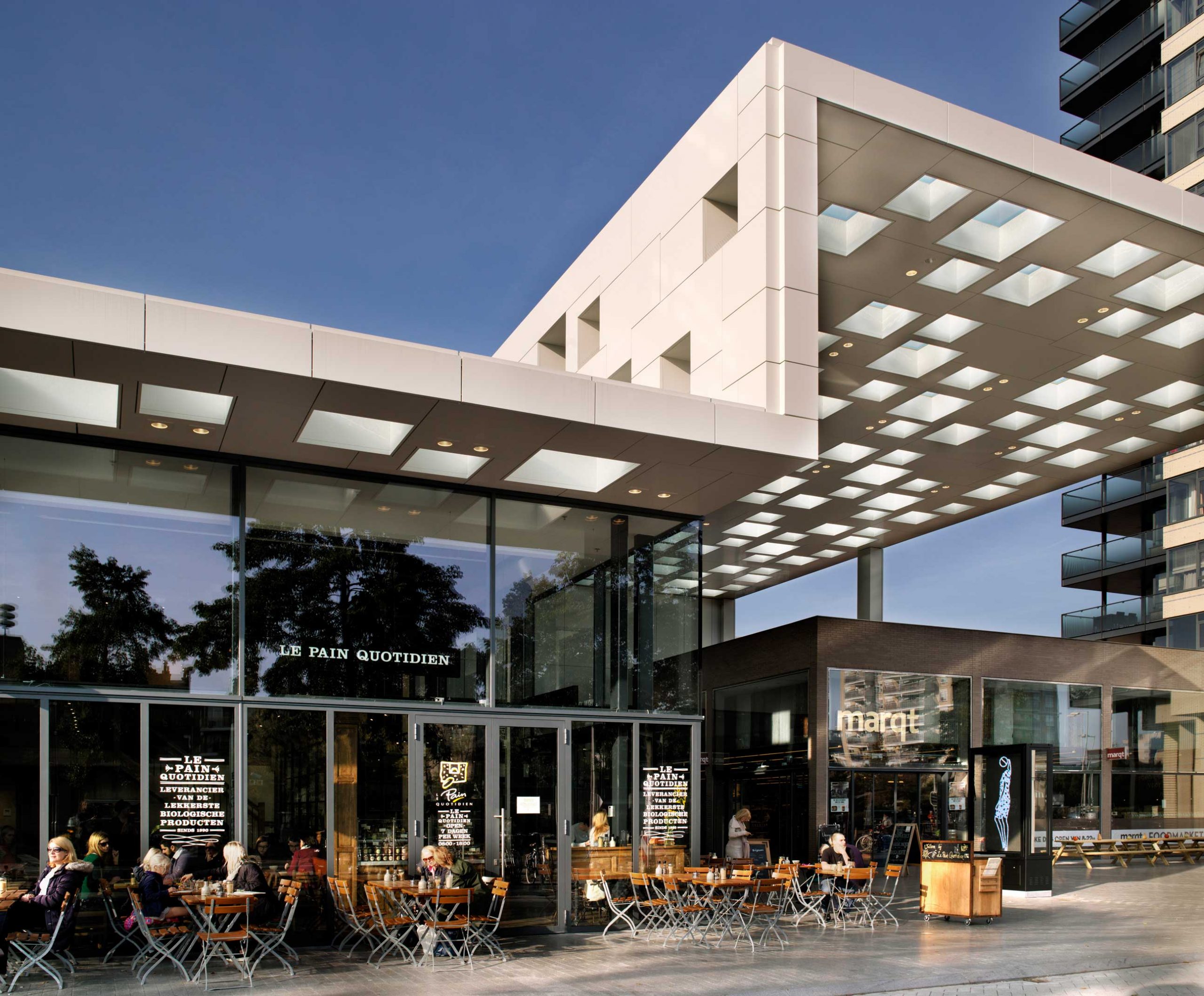 05-09-2016
NEW TENANTS FOR GELDERLANDPLEIN
Esprit has signed a long-term lease with Kroonenberg Groep for a retail space of 285 m² on the central hub of this shopping centre. Esprit, an international fashion label that has stood for style and quality since 1968, will open this shop for women's and children's clothing in the autumn.
Bles Concept will also occupy a space on the central hub. This new Jos Bles boutique that carries an exclusive collection of luxury women's clothing will open in the autumn.
Kaas en Zo signed a long-term lease for a retail space measuring 40 m² next to the entrance on Van Leijenberglaan. This delicatessen chain offers a wide assortment of Dutch, artisan and foreign cheeses with an appropriate selection of wines and also roasts nuts on a daily basis. The shop will open on 1 September.
The renovated and enlarged Albert Heijn XL recently reopened its doors at Gelderlandplein. Having added another 500 m² of retail space, this Albert Heijn XL can now accommodate a large fresh fish department.
Intersport Duo is also currently undergoing a renovation. Another 400 m² is being added in order to carry a more extensive line of products. The renovated version will open at the beginning of 2017 while the existing shop will remain open for business until then.
With the recent opening of Bistro GP, another food service establishment was added for shoppers to stop for breakfast, lunch, dinner or a cup of tea.
KroesePaternotte and Cushman & Wakefield are advising Kroonenberg Groep with regard to the leasing of property in the Gelderlandplein Shopping Centre.